The modern day construction firm of Clark Brothers, Inc. evolved from a family "mercantile business" founded in 1885. It is now in the fifth family generation, and we continue our commitment to the highest standards of quality and service.
Regarded as one of the area's foremost contractors, Clark Brothers Company, Inc. is a licensed Class A General Contractor in Virginia and North Carolina as well as licensed Utility Contractor in Virginia.
It is our hope that you'll consider Clark Brothers Company, Inc.
for your next construction project.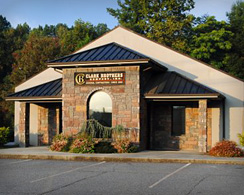 138 S. Main Street - Stuart, VA